Summary:

 I visually designed the
UI/UX for the Legacy Brothers salon art show. I also 
took photography of the curators space and digitally manipulated the featured artist works into the photos for display on the site gallery. 
Role:

 UX Design, Photography, Photo Manipulation
Software:

 Adobe Creative Suite • Wordpress
Legacy brothers home site features art, about the founder, past featured artist, press, and contact. Cross links with the salon art show website.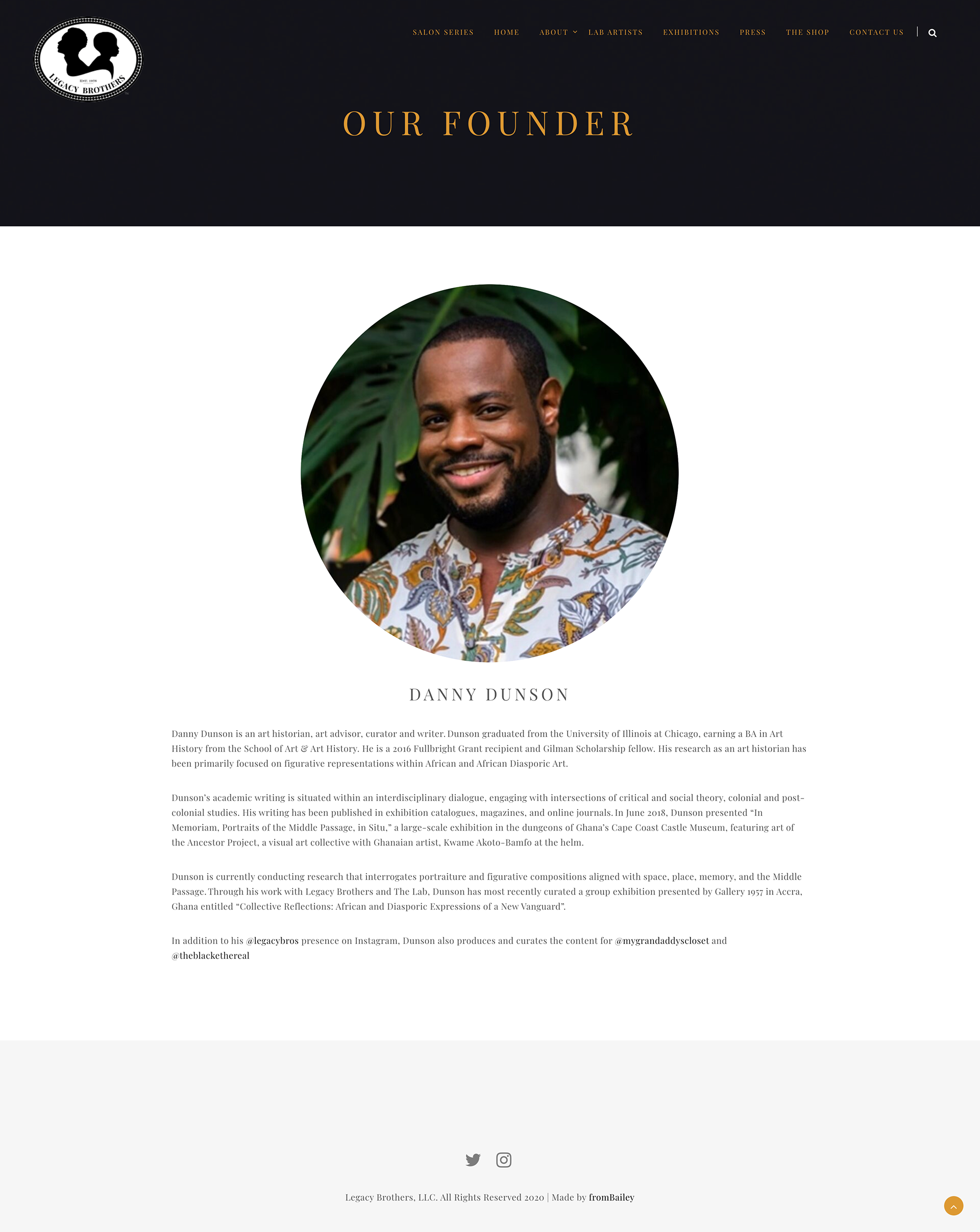 LEGACY BROTHERS SALON ART SHOW WEBSITE
Legacy Brothers Salon Art Show features art (imposed digital images that I created), about the artist, and press related to the show. The desktop site has a horizontal scroll to reduce the amount of scrolling because of the amount of content featured in the gallery.